Surrey Business Affairs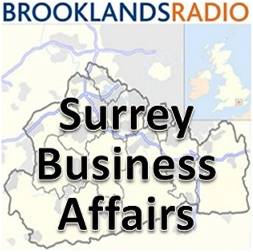 Surrey Business Affairs
is the new monthly business show
presented by Jackie Mitchell & Alison Florence.


First Friday of each month at 1.00pm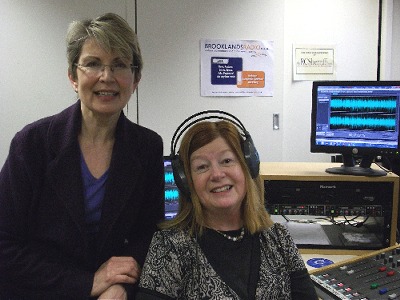 Jackie and Alison will be discussing with their guests the challenges facing businesses in the area, as well as new opportunities and innovations.
They will have experts on the show who will give helpful advice and information.


Jackie and Alison present the May edition of Surrey Business Affairs with guests:
Antonio Falco, Surrey Policy Chairman of the Federation of Small Businesses (FSB) will be talking about issues affecting small businesses and how the FSB can help. www.fsb.org.uk

Jayne Morris, author, coach and burnout expert will be talking about why a cluttered desk may harm your career and her new book "From Burnout To Brilliance." www.jaynemorris.com

Catherine Richardson from St James's Place Wealth Management will give advice for businesses on building and preserving their capital, managing their cash and borrowings. She will also cover the biggest financial risks businesses face today and how they can protect themselves. www.sjpp.co.uk/crichardson/
--------------------------------------------------------------------
Jackie and Alison present the April edition of Surrey Business Affairs with guests:
Ginetta George, Managing Director of Graphic Express stalk about her company which specialises in exhibition and display graphics; as well as the importance of business networking, as Chapter Director of BNI Elmbridge. www.graphicexpress.co.uk

Alan James, partner of Alan James Chartered Accountants talks about the issues facing small businesses and their finances, as well as tax tips as 5th April is the end of the tax year! www.alanjames.co.uk

Pauline Hedges, Chairman of the West Byfleet Business Association, talks about plans to revitalise the area, as well as how she started her own business Easily England providing bespoke tours for visiting businesses and local wealthy individuals. www.easilyengland.co.uk
--------------------------------------------------------------------
Programme - 22nd February 2013
Jackie and Alison present the February edition of Surrey Business Affairs with guests:
Louise Punter, Chief Executive of Surrey Chambers of Commerce, discusses the issues facing businesses in the current climate, what help is available, the importance of international trade and how to prepare young people for the workplace. www.surrey-chambers.co.uk

Samantha Park is an online entrepreneur who recently won a 'Spirit of London' Award. She began her online jewellery business 'What's About Town?' 10 years ago at the age of 15 and her products have been worn by many celebrities including Cheryl Cole and Pixie Lott. She launched her self designed jewellery line Kissika a year ago. www.kissika.com
--------------------------------------------------------------------
Subscribe to the podcast to download all the editions as they become available:
---
Interviews from the previous Business Affairs programme which ended April 2012 can be found here.